DIY-BBQ chicken, using a shichirin grill.Flame-sear by charcoal to get drippings, filling the room with the great smell of grilled meat.
Above all, eating a hot-off-the-grill chicken is delicious!
Freshness guaranteed-chicken, so sear it quick and gently,
or roast it well-done with beautiful grill-marks for great bite,and enjoy tasting the sweet and juicy fattiness that melts in your mouth.
Barbequing the chicken will let you enjoy the direct deliciousness of each part.
Once you try it, you'll be hooked!
Reasonably priced and with big portions.
Please come and enjoy a delicious time here at "Shichirin-Ya."

W

e source our chicken from a well-established butchery with over 130 years of history 
"Guaranteed Freshness"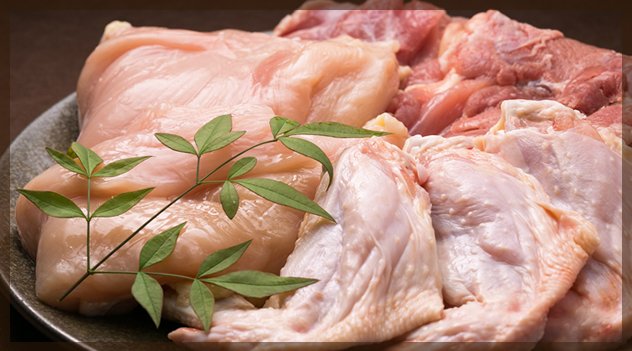 We always have a stable source of great quality chicken so you can enjoy its freshness and tastiness whenever you come Packed with so much umami that anyone who tastes it will be asking "where's it from?"。Jidori (homebred chicken)-like umami, but with the tenderness of young chicken.
Please enjoy and taste the well-balanced BBQ chicken from Shichirin-Ya.
Popular chicken parts are the Seseri (chicken neck). menu, the crunchiness of the neck, and the more you chew, the more the umami comes out.
But also try the breast meat that is generally eaten at home!
You will be surprised by the difference in both freshness and our special method of cutting meat.

Premium-level
"Tosa-Binchōtan (charcoal)"
, with high-temperatures and great aromas.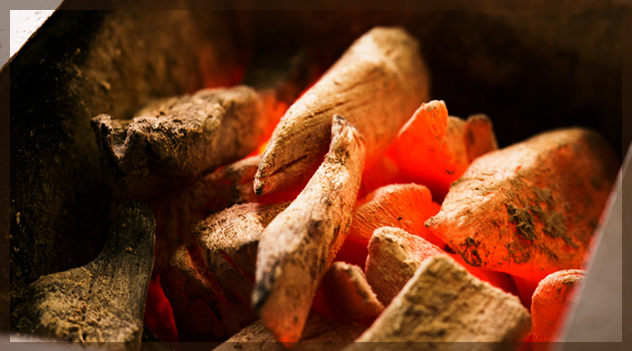 Premium-level quality in terms of both heat and longevity.
Infrared effects will crisp the skin and pack in the juices of the ingredients, all the while tenderizing and softening the meat.。
We've tried all kinds of charcoal, but nothing can beat out the Binchōtan!
Not to mention great smelling smoke from the fat dripping on the charcoal!
Completely different from grilling using a frying pan over a gas fire.

Sourcing
"the Hinohikari-rice"
from our contract farmers whom we support from the rice-planting stages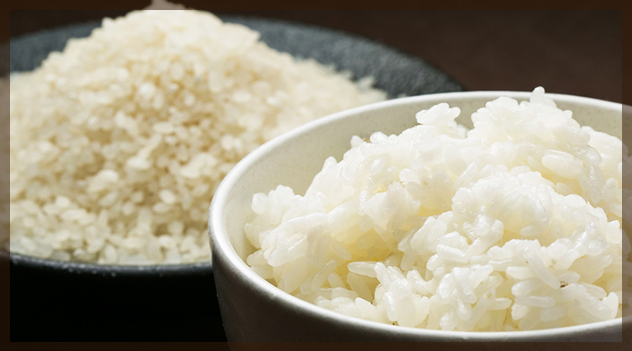 We directly source our rice from contract farmers in the city of Gojo in Nara prefecture.
They are patiently grown until mid-October for harvest, and although it is a small grain, features a very aged umami flavor.
Our employees actually go to provide help during the planting season.And it goes pairs extremely well with the grilled chicken!
In addition to plain white rice, we use this in our popular porridge and bowl menus too.

The base is a sweet and savory soy sauce that is produced in Kagoshima
"Special Sauce"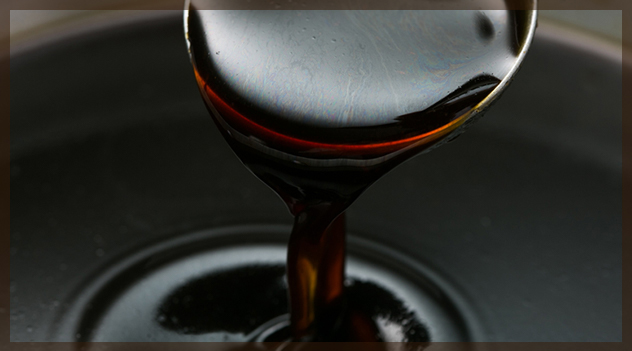 Add well-grilled chicken bones into the Kagoshima sweet soy sauce and let simmer. After simmering, extract the umami by letting it set overnight.
Finally, our special sauce is finished after adding bananas and apples.
Not too strong or weak, but light with deep flavors. We are proud of this flavor that pairs well with rice and alcohol.
In addition, please enjoy seasoning using our Hiroshima-sourced seaweed salt, Ponzu-citrus sauce, gochujang (Korean red chili paste), wasabi, sansho and shichimi Japanese peppers, etc.

Select,
"choice sake"
, sourced independently per brand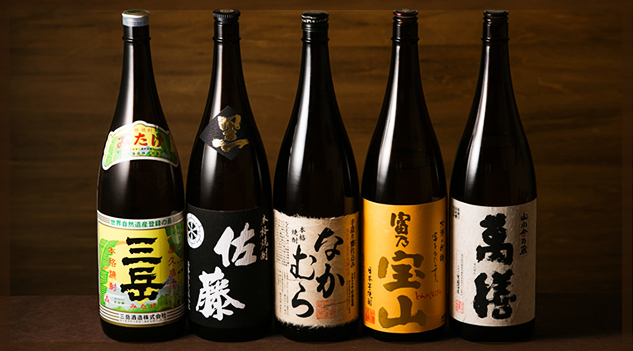 We offer alcohol that are directly sourced from local liquor stores and breweries in the Kyushu region where we actually visited and tasted. We continue to find individual sources per brands.
We offer shochu brands that are not typically available in the Kansai region.
Shochu pairs perfectly with chicken, while ice-cold highballs and beers goes great for hot-off-the-grill BBQs, not to mention the wine pairings with the lighter chicken menus!
We hope our customers can relax and enjoy the food in an Izakaya-like setting.
We offer beers that are recognized by distributors as rare and quality brands!

Enjoy grilled chicken courses in the summer, and Hakata-style warm hot pot courses in the winter
"All-You-Can-Drink Banquet Course"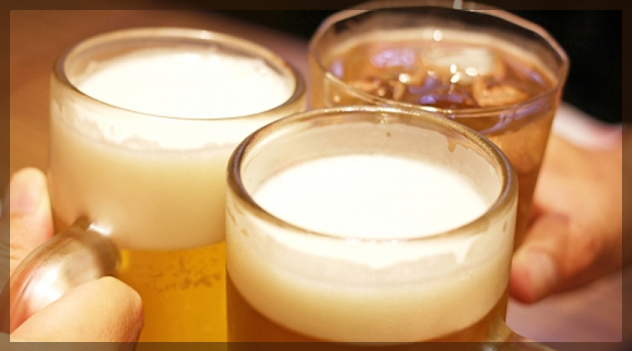 In addition to a regular banquet meal, enjoy an even friendlier and livelier time with grilling chicken by yourselves!
All-You-Can-Drink can be optioned with or without beer, for either 120 or 150 minutes.
Our hot pot using our featured chicken is also popular!
The broth made from simmering chicken bones for more than 5 hours is packed full of umami.
The best part of the meal is the porridge made using this soup as a final dish.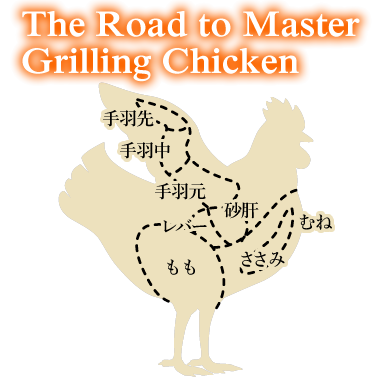 | | |
| --- | --- |
| Cuddle | Regularly flip, best eaten when the juices start flowing. |
| Breast | Very low on fat, careful not to grill too much!! |
| Neck Skin | Regularly flip, and best when crisply grilled. |
| Breast Cartilage | Grill to a beautiful golden brown. |
| Breast Tender | Just like the breast, careful not to grill too much. |
| Chicken Wings | Grill the skin side first. Wait until there are searing marks. Once seared, flip. Check regularly to make sure the meat side is not grilled too much. After flipping a few times, will be ready to eat once the skin has crisped. |
| Adult Chicken Thighs | Make sure to crisp the skin. |
| Regular Thighs | Grill both sides, will be ready once the meat has plumped up. |
| Meatball | Pre-cooked, and easy to grill. Continue to baste the grilling meatballs with the sauce provided, and will be ready to eat once the outside has begun to turn golden brown and crispy. |
| | |
| --- | --- |
| Chicken Tail | Grilling too much will lose umami. Ready to eat once the unopened portion turns golden brown. |
| Sweet and Savory Chicken Intestines | This meat is mostly fat, so be careful of flames. If flames start shooting out, take the meat off the grill and wait for the flames to subside before placing it back on. Make sure to regularly flip. |
| Chicken Skirt | Regularly flip this thin slice of meat. |
| Heart | Ready to eat once the juices start flowing. |
| Back Kidney | Make sure to check for flames due to the fat on this meat. |
| Gizzard | Grill first from the flat and red meat side. Ready to eat once you start seeing wrinkles to the meat after being grilled. Make sure not to grill too much. Important to plump it up. |
| Kokoro-Nokori (root of heart) | Due to flames, make sure to grill using the skewer. Take the meat off the skewer over a plate, not over the grill. |

Stamp your card every time you visit!
Level up your rankings from Trainee → Artisan → Expert → Master.
You can win meal tickets and secret prizes!